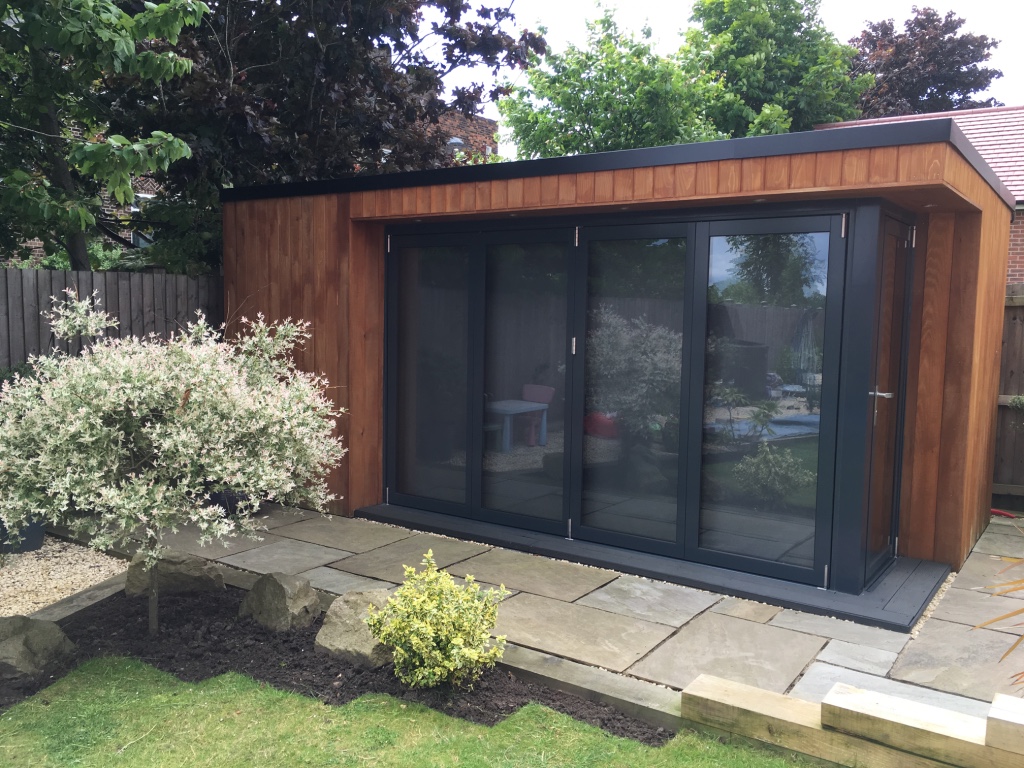 In recent years Garden Rooms have become a very popular way of extending your home. In part, the popularity of the 'posh shed' has been driven by the functionality, versatility and aesthetics of the buildings.

The growth in the Garden Room market has also been influenced by the fact that, in many cases, a Garden Room can be built without the need for Planning Permission, as long as the positioning and dimensions of the building comply with Permitted Development rules for Outbuildings.

TMR Building Services only build bespoke buildings and offer our clients an unrivalled standard specification. All our Garden Rooms are just under 2.5m high and are compliant with the limits and conditions of Permitted Development regulations, allowing them to be sited close to garden boundaries.

So, whether you require a home office, music room, gym room, games room, teenager's den, children's playroom, art studio or an additional and versatile entertaining space, we will work with you from the outset to ensure we design and build exactly what you want.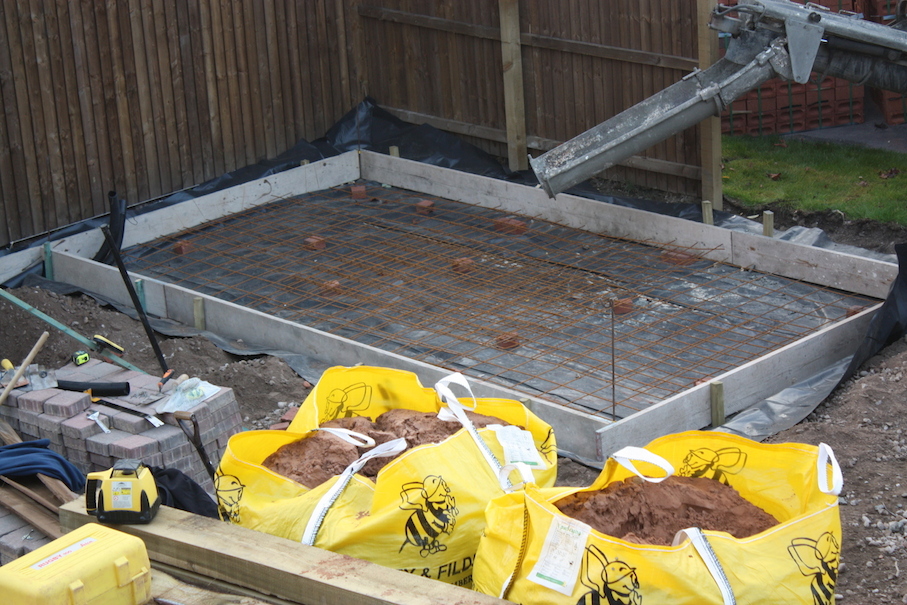 The foundations consist of a 150mm concrete slab to include 6mm steel reinforcement and damp proof membrane. Ducting installed into the concrete slab allows for the direct entry of the electricity supply and any service cables required (Internet, HDMI / satellite).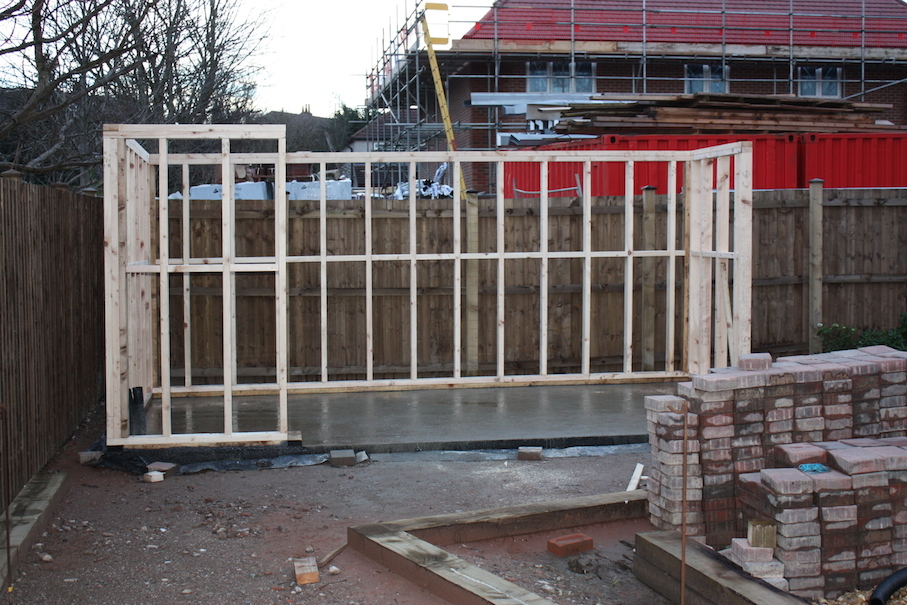 A traditional timber frame building technique used by house builders worldwide is adopted. The C16 structural grade timber frame is externally wrapped with a waterproof membrane and with 18mm OSB3. A breathable membrane is then installed.

Timber is the most sustainable building product available.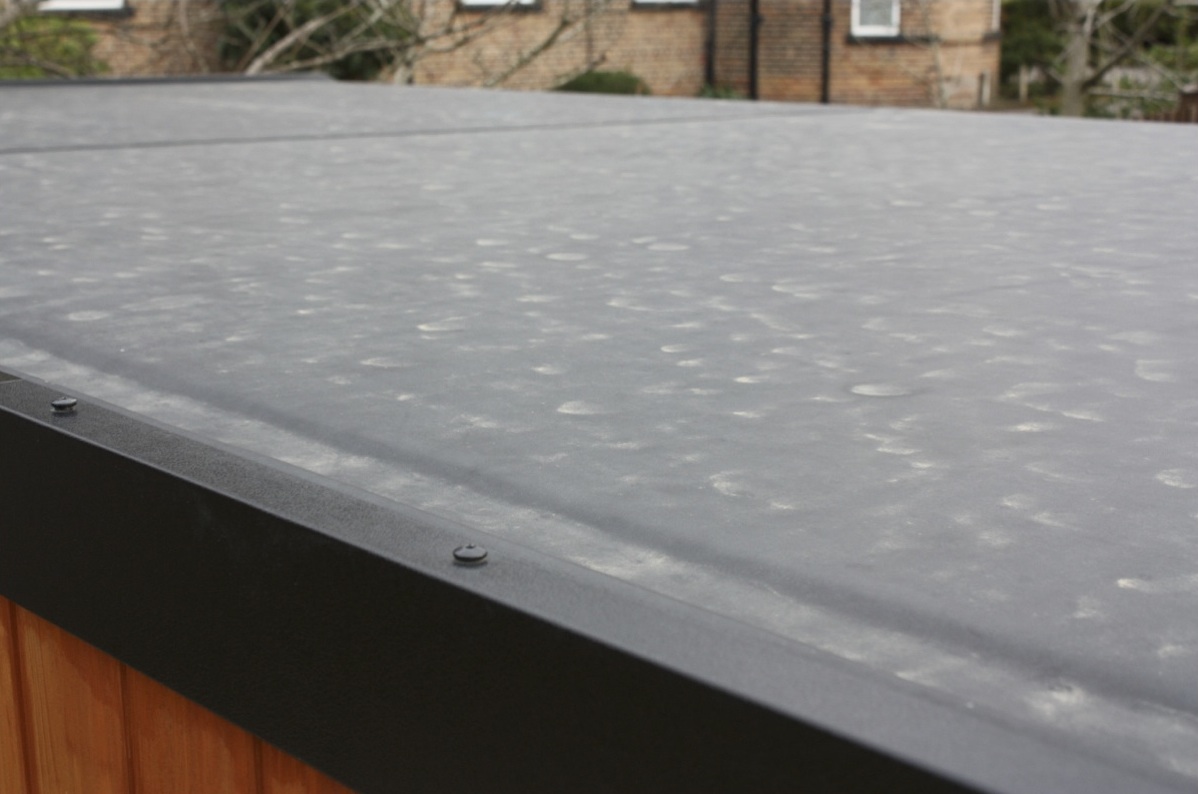 A 'warm' flat roof is constructed to include an 18mm OSB3 structural deck, vapour control layer and Kingspan thermal insulation. RubberBond Fleeceback EPDM is then bonded to an 11mm OSB3 overlay board. The roof is finished with Sure Edge Drip Trim and Metal Edge Trim. Water run off is harvested in a guttering system and water butt.

Installations are covered by a 20-year product gurarantee.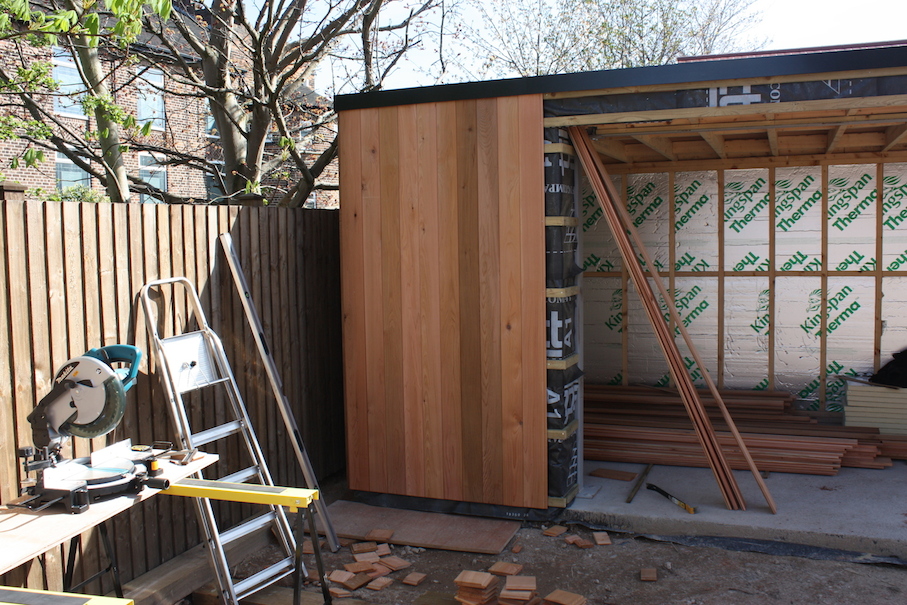 Western Red Cedar (No. 2 Clear or better grade) is installed to ALL external elevations.

Western Red Cedar is exceptionally durable and stable, yet astonishingly light. Smooth to the touch, its acoustic properties, unique aroma and interesting grain patterns ensure that it is ideal for cladding.

You can be assured that the cedar we use comes from a well-managed sustainable source.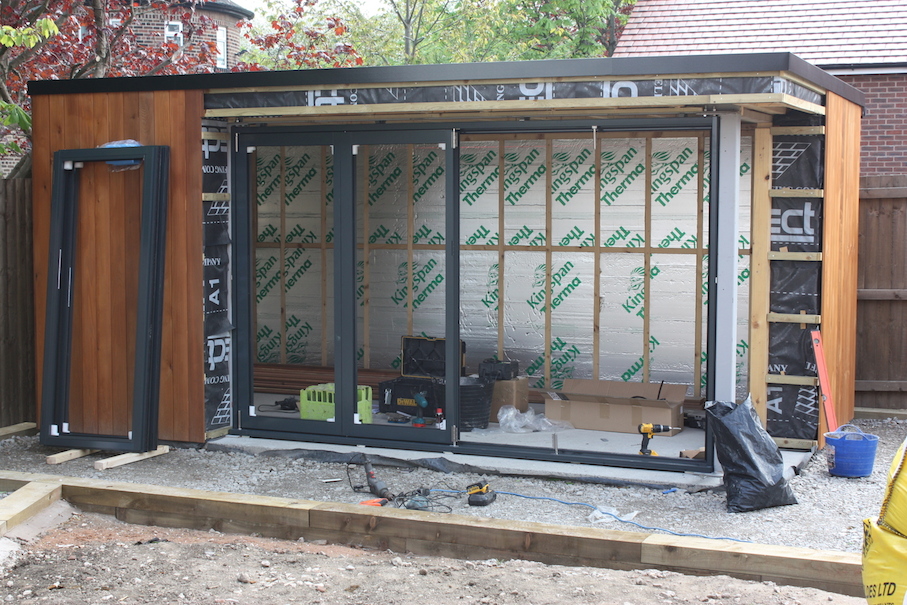 An Aluminium or UPVC (PvcU) bifold entrance door system is installed.

All our door options have been designed with an emphasis on ensuring exceptionally high levels of performance and security.

The installation is covered by a 10-year insurance backed guarantee.
Kingspan thermal insulation is installed to the walls, floor and roof.

Kingspan Insulation is a market leading manufacturer of premium and high performance rigid insulation products.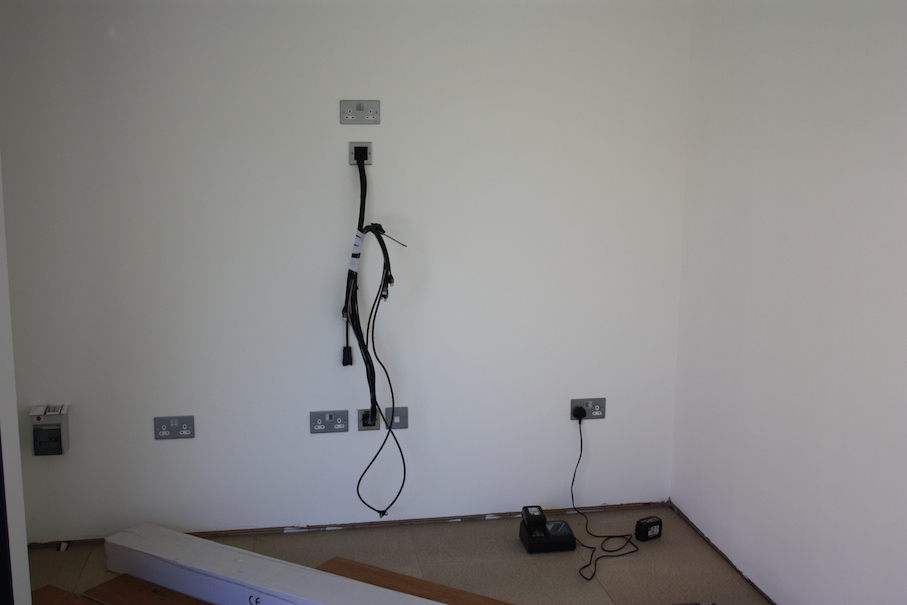 Internal walls and ceiling
The internal walls and ceiling consist of 12.5mm plasterboard and plaster skim finish. All painted in your choice of colour.
The internal floor is constructed in three layers. Kingspan thermal insulation is first installed. On top of this, 18mm tounge and groove boarding is installed. The floor is then finished with 14mm engineered oak flooring. To complement the walls and flooring, skirting boards are fitted.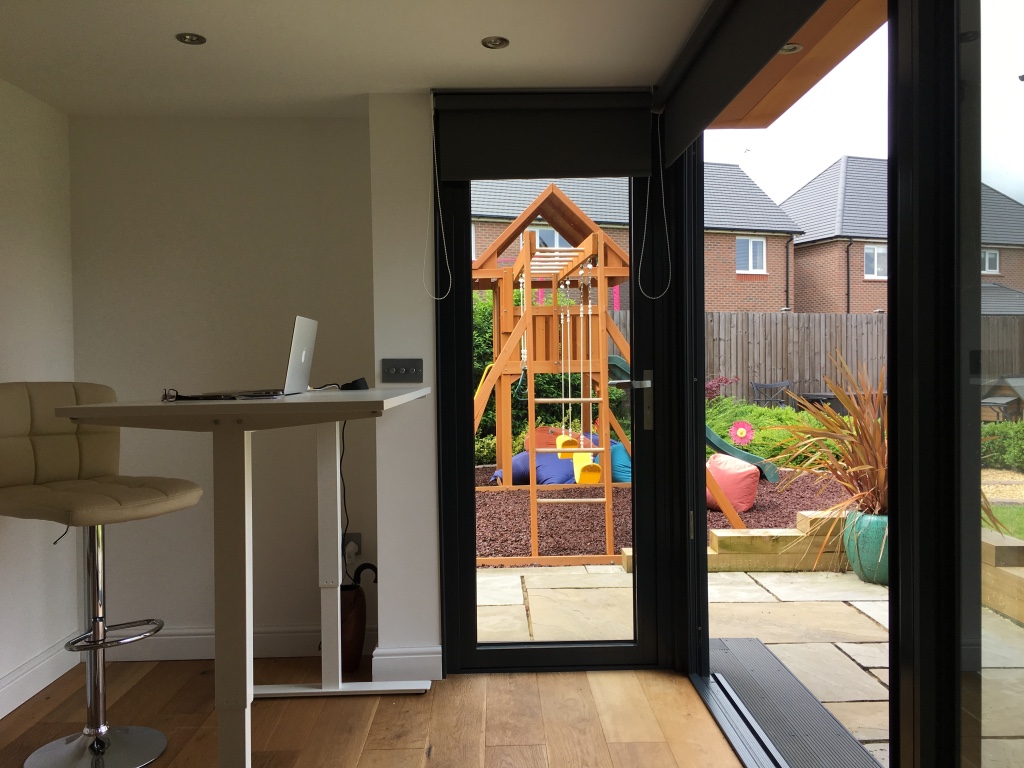 A mains consumer unit and armoured cable is supplied and connected to your home mains supply. Brushed chrome light switches, double power sockets and recessed dimmable internal / external downlights are fitted. All wiring is fully concealed within the timber framework.