One of the biggest benefits of using our Mini Digger and Driver Hire service is the piece of mind you get in knowing that our experienced and professional CPCS (360 Excavator above and below 10T) qualified driver will complete your project to exact requirements in significantly less time than it would take using traditional manual labour.

A Mini Digger brings a lot of power to a small space and our Bobcat E10 is more of a machine than its 1,066Kg weight suggests. This zero-tail-swing excavator is an impressive machine with a digging capacity that is comparable with a much bigger machine.

The Mini Digger is supplied with 900mm (36"), 600mm (24"), 450mm (18") and 225mm (9") buckets. In addition, the Mini Digger can be supplied with a Hydraulic Breaker.

With a carrying capacity of 500kg (equal to approximately 7 standard wheelbarrow loads) our High Tip Tracked Dumper is the perfect companion for the Mini Digger. As well as allowing soil and aggregates to be transported quickly and efficiently, the high tip scissor lift ensures that the dumper is ideal for skip loading.
Garden clearance / re-grading
Ground levelling
Excavating foundations
Drainage trenches
Ducting trenches
Driveway / path / patio preparation
Concrete breaking
Skip loading
Tree stump / hedge removal
In the retracted position the E10 Mini Digger and the High Tip Tracked Dumper both have widths that enable them to fit through standard doorways and down alleyways.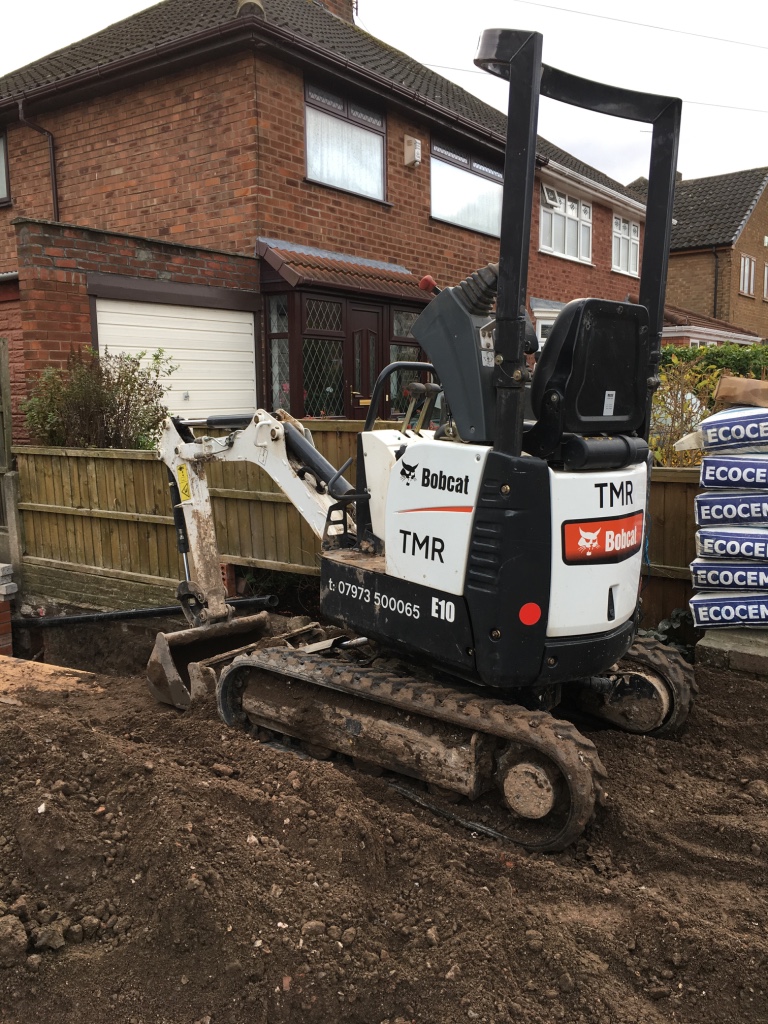 The E10 can be supplied with 900mm (36"), 600mm (24"), 450mm (18") and 225mm (9") buckets and a Hydraulic Breaker.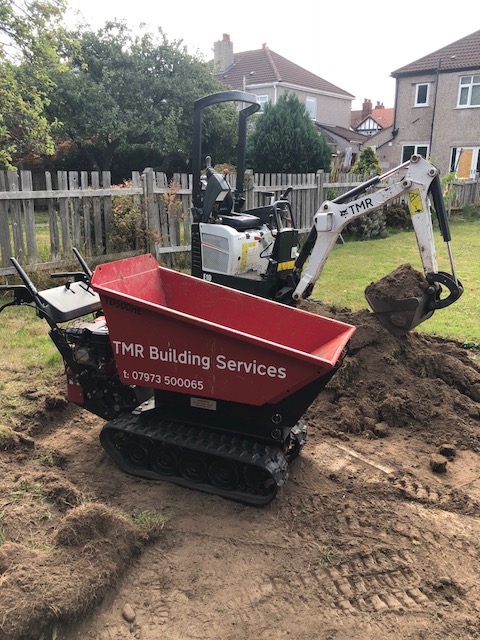 Add our 500kg capacity High Tip Tracked Dumper to your Mini Digger and Driver Hire for ultimate productivity.
The hire rates are inclusive of operator and fuel.
All prices are inclusive of delivery, collection and VAT.
Let's Find Out How We Can Support Your Work
Talk with us to see how we can: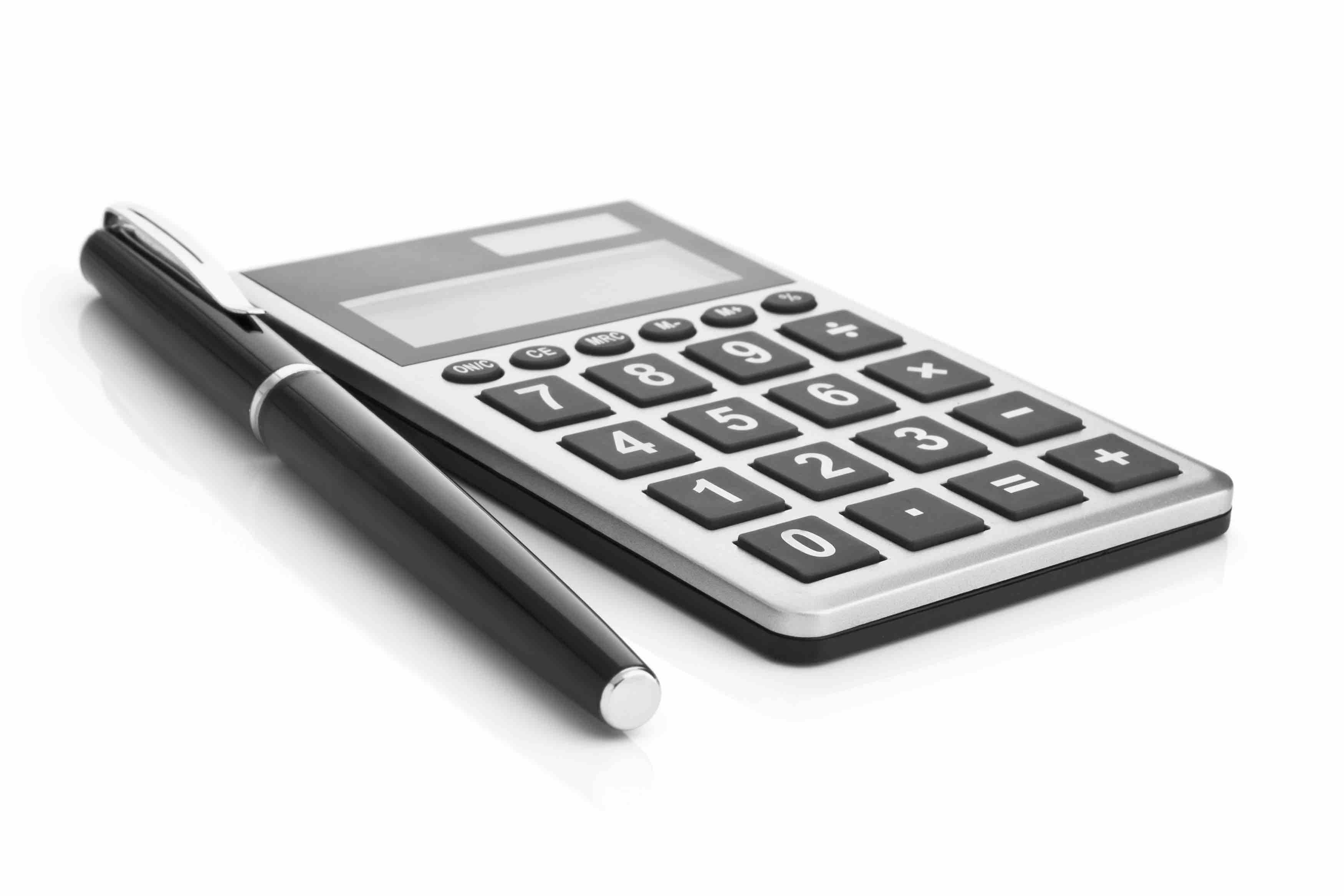 Provide the mini digger and driver to support your work.
Complete the groundworks for your project.
Provide a complete clearance and 'muck away' service.